Hello everyone and welcome back to SciByte!
We take a look at a theory breaking exoplanet, a theory confirming star, Saturn moon Titan, lunar formation theories, story and spacecraft updates, Curiosity news, and as always take a peek back into history and up in the sky this week.
Direct Download:
MP3 Audio | OGG Audio | HD Video | Video | Torrent | YouTube
RSS Feeds:
MP3 Feed | OGG Feed | Video Feed | Torrent Feed | iTunes
Show Notes:
Breaking Planetary Formation Theories Again
— NEWS BYTE —
A New Sneaky Star Type
— TWO-BYTE NEWS —
Waves on Saturns Moon?
Lunar Formation Theory Evidence?
—UPDATE—
Asteroid UQ4 Catalina Turns Comet – Still Looking Promising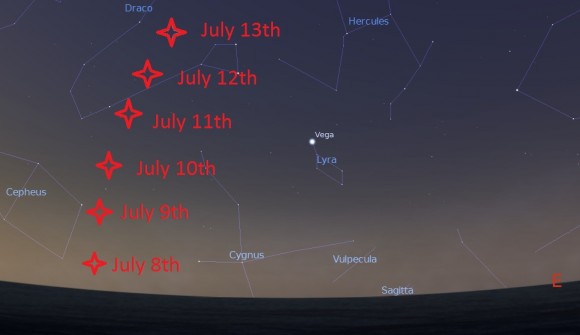 — SPACECRAFT UPDATE—
ISEE-3 Reboot Project
— CURIOSITY UPDATE —
SCIENCE CALENDAR
Looking back
Looking up this week